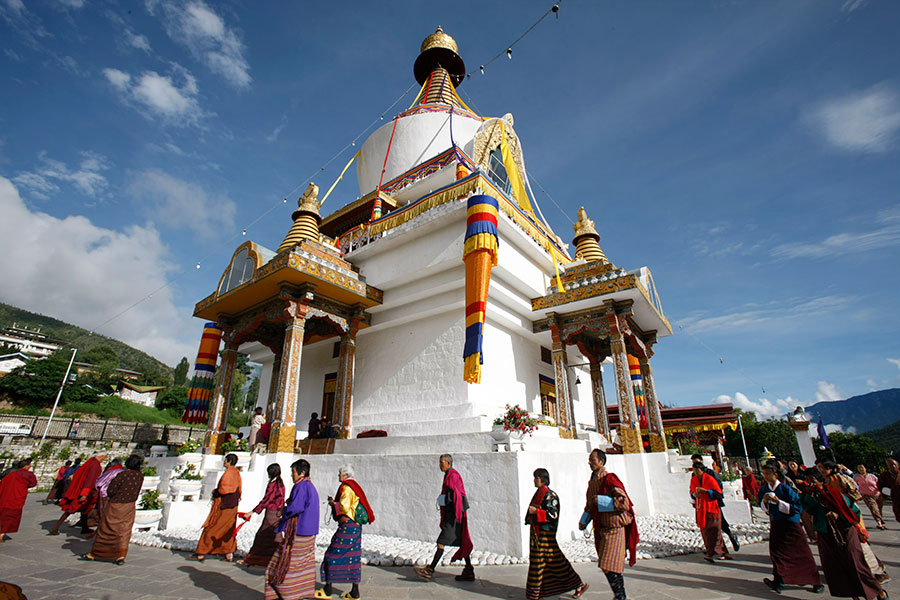 Day 1
Arrive at Paro, the historic valley in western Bhutan. You will see and could take pictures of (if skies are clear) some spectacular views of the Himalayas. After checking out of the airport, we will head to the capital city Thimphu, an hour's drive. After lunch and a brief rest, we will go out for a short leisurely sightseeing of the capital city. You could visit some nearby places of interest like the Craft Bazaar, the handicraft Emporium, or the Royal Textile Museum. Dinner at hotel.
Day 2
Visit several historical and religious sites around Thimphu including the Tashichodzong (the seat of the Royal Government of Bhutan), National Memorial Chorten (Stupa), and the Buddha Dordenma—the biggest sitting statue of Lord Buddha in the world.
In the afternoon, we will visit the School of 12 Traditional Arts and Crafts and the Institute of Traditional Medicine. In the evening, travel to Punakha district, some 75 kilometers from Thimphu.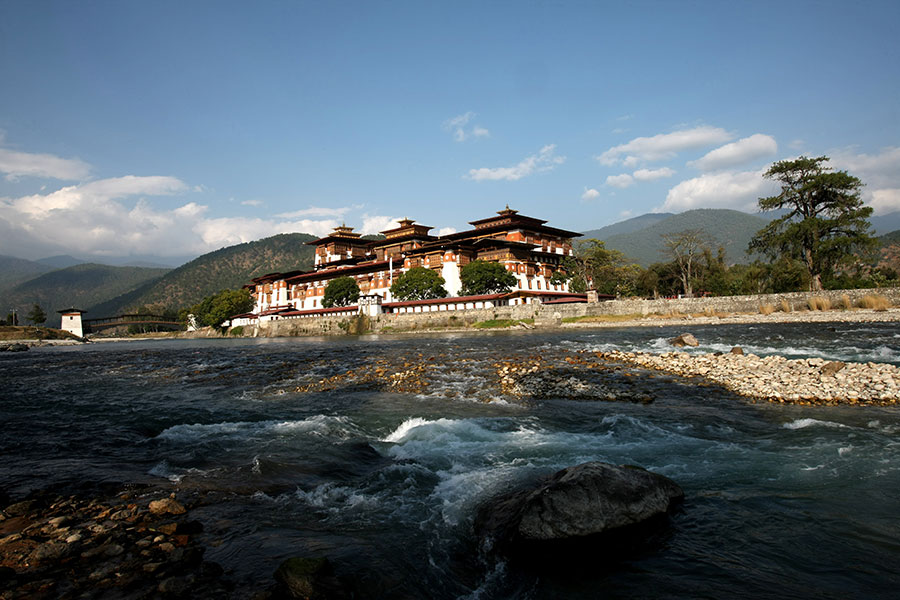 Day 3
Punakha was the capital of medieval Bhutan. Today, it is the winter residence of Bhutan's central monk body. In the morning, we will visit the magnificent Punakha Dzong, a 17th century fortress built in the image of the heavenly palace of Guru Rinpoche.
Depending on the season, we could also plan a short white water rafting trip or a short hike to Chimi Lhakhang, the temple of fertility founded by Bhutan's maverick monk Drukpa Kinley.
We could also visit Khamsum Yulley Namgyel Chorten or Wangduephodrang Dzong, a 17th century fortress built by Zhabdrung Ngawang Namgyel.
Drive to the historic valley of Paro in the late afternoon.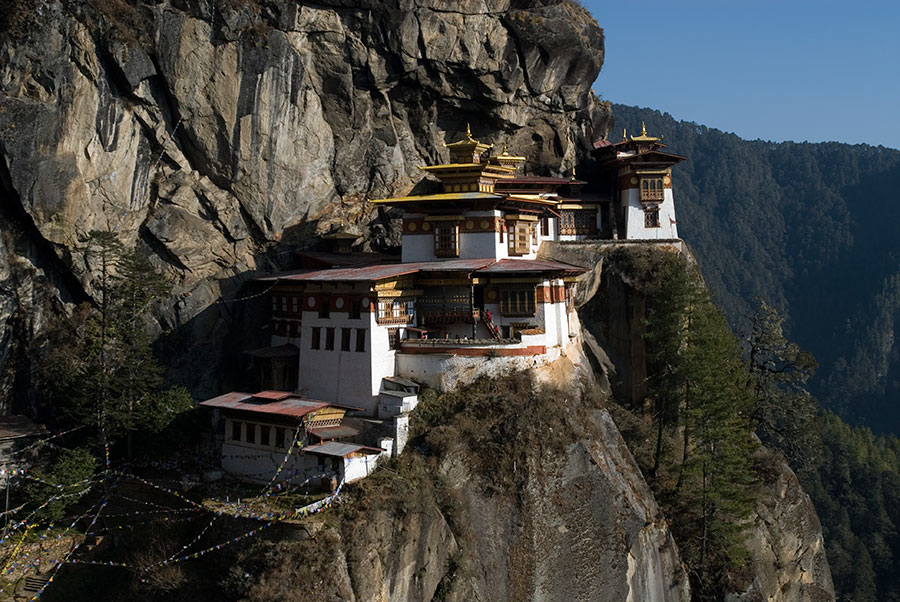 Day 4
Hike to Paro Taktshang or the Tiger's Nest monastery, located on a sheer rock face. The hike takes about three hours and is a steep, uphill climb. Wear smart casual or formal dress to enter the monastery as a sign of respect.
Guru Padmasambhava, who brought Buddhism to Bhutan, is said to have meditated at Taktshang in the 8th century.
After early dinner, we will spend some time at a local entertainment bar. We will halt the night at Paro
Day 5
Sightseeing in Paro town. In the morning, we will visit the historic Drukgyel Dzong, a fortress built to commemorate Bhutan's victory over Tibetan forces in the mid-17th century. On the way back to Paro town, we will visit the famous temple at Kyichu. Alternately, we could go to Dumsibu to sample an assortment of Bhutanese beer at Namgay Artisanal Brewery.
In the afternoon, we will visit Bhutan's National Museum. You could also visit several handicraft shops located in the town.
Day 6
Leave Bhutan.