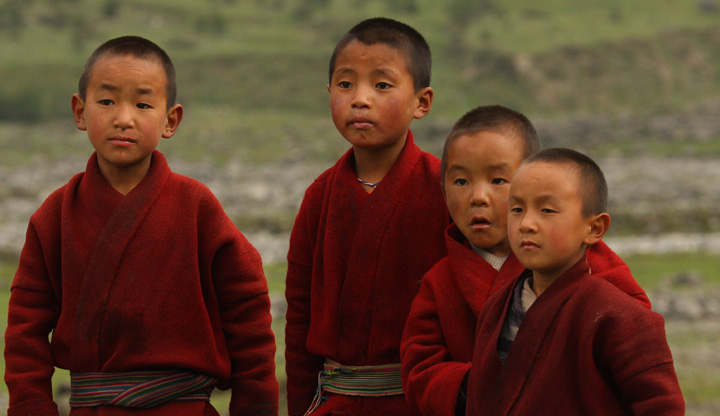 Trashi Yangtse is new town which was previously under Tashigang District until 1992. This town was a gateway between Tibet and the neighboring Indian States, via Arunachal Pradesh. Trashi Yangtse, is one place in the east which has some of the sacred places visited by Guru Padmasambhava. This place is known for it's famous wooden bowls and containers.
Chorten Kora
The temple is the biggest in the whole of Bhutan and the oldest. Set against the cliff and beside a crystal-clear river, it is designed in line with Boudhanath in Kathmandu. It was constructed in 1740 by Lama Ngawang Loday. It is one of the famous places where Guru Padsambhava had meditated in order to subdue a demon that dwelt in big rock. One can see the impression of his thumb, hat, and body on the rock. During the second month of Bhutanese lunar calendar, one of the most ancient festivals in the whole of Bhutan is held here, popularly known as Chorten Kora and Gomba Kora (Kora means circumambulating a temple or a stupa). Old and young make rounds of the stupa and temples to earn merit and good health. Many people from the neighboring Indian state Arunachal Pradesh visit the festival every year and so do people from Merak and Sakten, dressed in their unique costumes.
Bomdeling Valley
This valley is about 2 hours walking from Trashi Yangtse town. This is another place where the Black Necked Cranes migrate to.