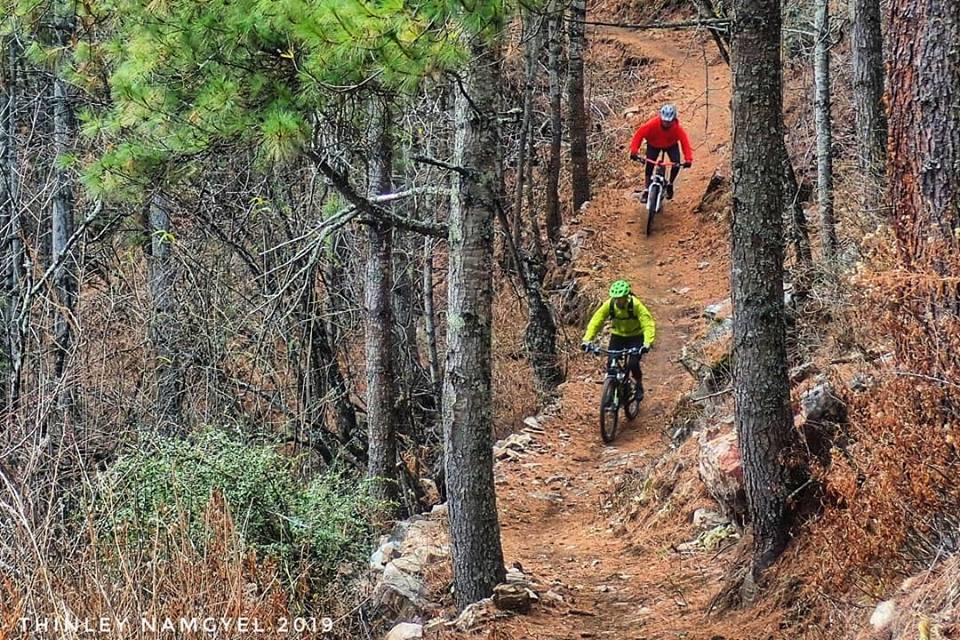 Bhutan's rugged terrain, challenging landscape, and its rich floral diversity make the country a great destination for mountain biking. With new biking enthusiasts taking up endurance challenges, several biking trails have come in different parts of the country. Some of them make for world's most challenging trails.
These exclusive off-road biking trails pass through beautiful Himalayan landscapes. In several places, these trails afford a splendid view of Bhutan's unspoiled natural beauty. Some trails pass through farms and settlements where you will be able to interact with local people and learn about their culture and rural lifestyle.
The rides can sometimes be extremely exhausting, but the rewards are far more relishing. Imagine negotiating nature's extremes at 4,000 meters above sea level with that invincible spirit.
If you are a beginner, we recommended lighter trails that mainly follow smooth paved roads. You could then try out some of the easier off-road tracks. The experience on paved roads can be less adventurous, and moderate in terms of difficulty, but you can still see Bhutan's natural beauty.
For more experienced or professionals, Bhutan's off-road tracks will take you over steep hills, mountains, rock gardens, rivers and dales, often crossing elevations of 4,000 meters above sea level.
Every year, hundreds of bikers from all over the world gather in Bumthang in central Bhutan to take part in one of the world's most difficult and challenging biking marathon. The Tour of the Dragon starts from Bumthang and ends in Thimphu covering a distance of more than 200 kilometers across lush green forest, mountains, rivers, towns and valleys.
The next Tour of the Dragon will take place on 7 September 2019. So, tell us how you want to go about it, and we will start planning your most exciting biking experience.