With its clean air, serene natural environment, magical landscapes and wilderness, Bhutan may perhaps be considered the ultimate destination for trekkers seeking adventure and fun.
A major attraction of trekking in Bhutan is the element of exclusivity. Bhutan's trek routes, unlike many other places in the world are not crowded, allowing trekkers to achieve full satisfaction while being out in the wild.
With over 70 percent of the land under forest cover, trekkers get to enjoy lush green natural environment, breathtaking sceneries, snow clad mountains, fresh rivers and streams.
You will also get a rare view of ancient temples and monasteries precariously built on treacherous hills and mountains and also an opportunity to witness quaint two storied Bhutanese traditional houses and the people's simple lifestyle in the countryside.
Trek routes in Bhutan range from the most difficult to easy adventurous fun going. The most popular trek routes, the Druk Path that connects Thimphu the capital city to Paro takes travellers through some of the most beautiful valleys in the kingdom crisscrossing breathtaking hills, rivers, lakes and mountains.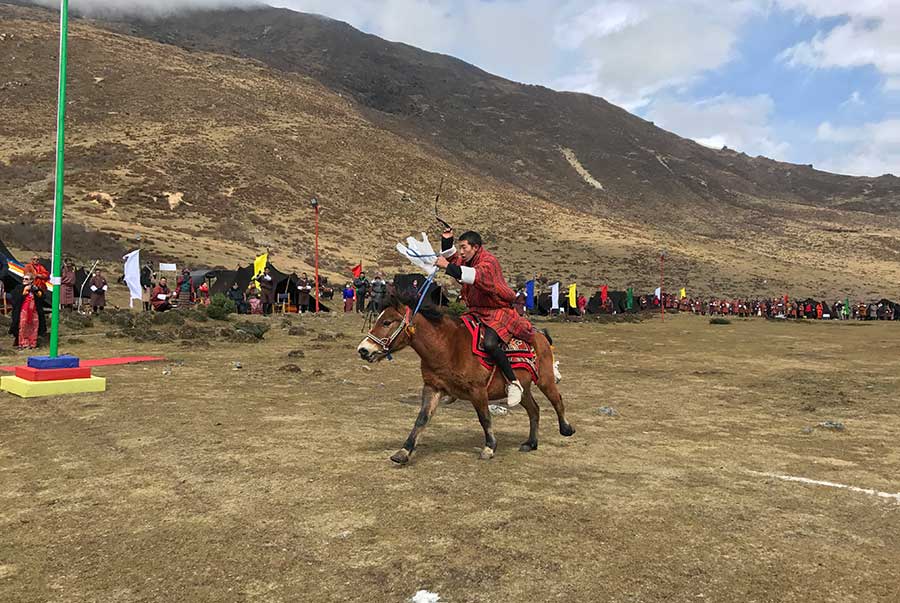 It is a six-day trek and local guides and horsemen assist trekkers.
Trekkers are usually advised to visit Bhutan during early spring and mid fall.
The Snowman trek is the most difficult where trekkers hike over an altitude of 5,000 meters above sea level and camp on the snow. Besides these, travellers can chose from low altitude to high altitude treks.
The Snowman trek provides trekkers with stunning and majestic views of the Himalayan snow clad mountains and beautiful peaks.
Trekkers can experience the diverse wilderness in Bhutan and the abundance of flora and fauna. Bhutan is home to some of the rare and endemic species of plants and animals.
For photographers, exploring through Bhutan's wilderness can be extremely exciting as you are treated to a wide array of natural beauty, wild flowers, animals, birds and breathtaking natural beauty.