Bhutan is located in a well-preserved biological zone known as the Eastern Himalayan biodiversity hotspot. The Himalayan range divides the northern eco-zone with that of the south.
Because of this unique geographical advantage, both kinds of species that could only survive either in the north or south can be seen in Bhutan. Besides, it is also home to several endangered and 'critically endangered' species of animals.
Some of these vulnerable species include: Snow Leopard, Red Panda, Royal Bengal Tiger, Golden Mahseer, the White Bellied Heron, Black Necked Crane, and the national animal Takin.
Takin, which bears the appearance of a goat-headed bull, is considered a mythical creature. According to Bhutanese legends, the maverick Buddhist monk—known as the Divine Madman—joined the head of a goat and a bull's carcass as a display of his miraculous prowess.
There are over 200 species of mammals, 150 amphibians and reptiles, 740 species of birds, 2,000 insect species, 580 butterflies and 100 species of fish. Some rivers in Bhutan are home to the rare Golden Mahseer, which is a symbol of luck and goodness in Bhutanese culture.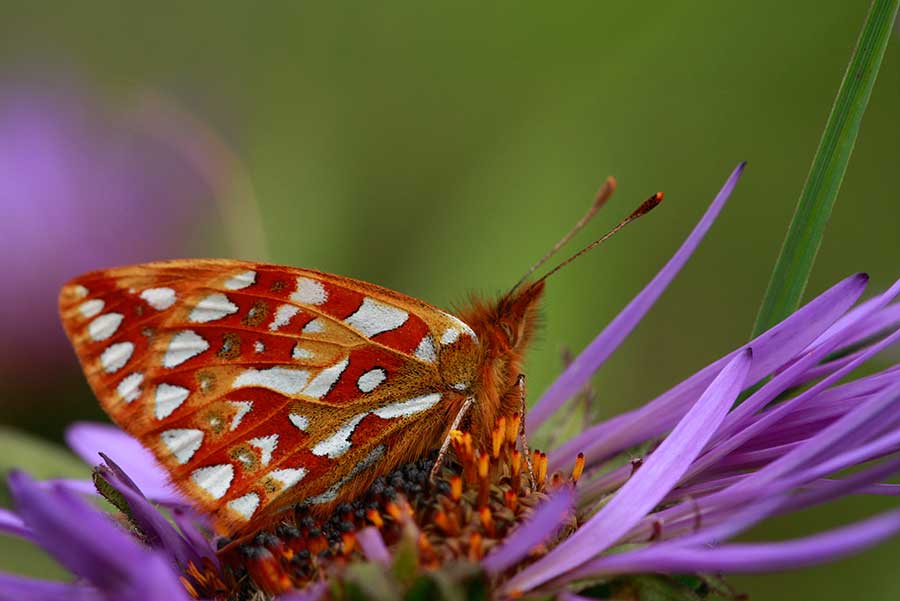 The endemic Ludlow Bhutan Swallowtail, which can be seen only in the Bumdelling Wildlife Sanctuary in eastern Bhutan, is the national butterfly. One of the smallest snails in the world, the Truncatellina bhutanensis was discovered recently. Another new species of dragonfly was discovered around the same time. It was named Gyalsey Emerald Spreadwing.
Environmental conservation is one of Bhutan's top priorities and an important pillar of Gross National Happiness development policy. Today, with increasing emphasis on conservation and research, new species of animals are being discovered almost every year in Bhutan.
The following is a comprehensive list of the endangered birds of Bhutan:
Baer's Pochard
Beautiful Nuthatch
Black-necked Stork
Blackish-breasted Babbler
Blyth's Kingfisher
Chestnut-breasted Partridge
Dark-rumped Swift
Eurasian Curlew
Eurasian Peregrine Falcon
Ferruginous Duck
Gray-crowned Prinia
Great Hornbill
Lesser Fish-eagle
Palla's Fish-eagle
Pallid Harrier
Rufous-necked Hornbill
Rufous-throated Wren-babbler
Satyr Tragopan
Ward's Trogon
White-rumped Vulture
White-throated Bushcat
Woodsnipe
Yellow-rumped Honeyguide
Black-necked Crane
Imperial Heron
White-bellied Heron