History
Most of Bhutan's history is shrouded in myth and mystery. Not much has been written about the early and ancient history of the country although there are evidences of human presence dating back to thousands of years of civilization.
Proper written record began with the arrival of Buddhism in the 8th century. The district of Bumthang, located in central Bhutan, was a principal state in the country during that time.
The story of Buddhism in Bhutan begins with the last days of Sendha Gyab, the king of Bumthang. The king fell ill after he blasphemed the local deities in a fit of anger. So, a great Buddhist master of India, known as the lotus born or Guru Padmasambhava, was invited to treat the king.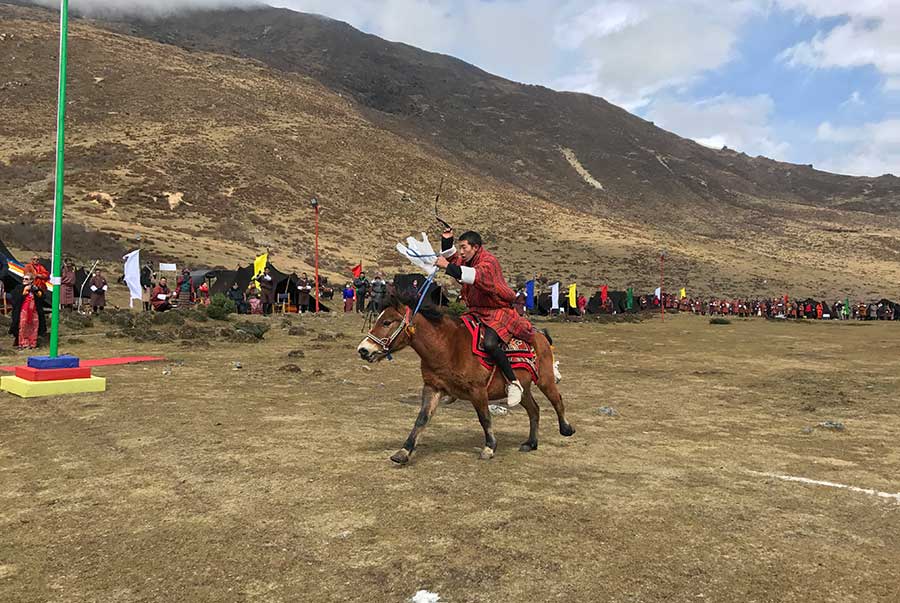 The Guru visited Bhutan, settled the dispute between Sendha Gyab and his enemy and subdued the local deities. After recovering from illness, Sendha Gyab converted himself and all his subjects to Buddhism.
The other important aspect of Bhutan's history happened around the 17th century when Zhabdrung Ngawang Namgyel unified the country, codified its first laws, and declared himself the supreme ruler of the country.
Zhabdrung Ngawang Namgyel came from Tibet escaping conflicts from other lamas about his true incarnation. He was well received in Bhutan and soon afterwards began laying the foundation of a nation state in Bhutan.
The Zhabdrung constructed several fortresses (called Dzong in local language) across the country and successfully defended three Tibetan invasions. Today, these Dzongs are a major tourist attraction and serve as the center for both secular and spiritual administration.
For over 200 years after his death, Bhutan was divided again with several rival factions vying for power. In the late 1800, Jigme Namgyel was able to defeat rival factions and unite the country again. In 1907, his son Ugyen Wangchuk was elected as the first hereditary king of Bhutan. Ever since, Bhutan has been ruled by the Wangchuck dynasty. The fourth king of Bhutan, Jigme Singye Wangchuck abdicated the Golden Throne in 2006 in favor of his son Jigme Khesar Namgyel Wangchuck, the present King of Bhutan.